Barbara Jean Morgan, 80, of Waycross, died on July 10, 2013 at Satilla Care Center in Waycross. She was born May 21, 1933 in Blackshear, Georgia. She was a 1951 graduate of Blackshear High School and was employed for 30 years by Southern Bell Telephone & Telegraph in Waycross. Following retirement from the telephone company she graduated in 1986 from the Waycross Ware Tech Practical Nursing program and subsequently worked for the Baptist Village retirement community. She was an active member of Waring Community Church where she donated services as a bookkeeper. She also served as a tireless volunteer serving the fundraising activities of the American Cancer Society. She played piano and had a passion for caring for animals.
She was twice married, first to Martin Canon of Waycross and second to M.L. Hickson of Waycross. She was preceded in death by her devoted husband Mr. Canon, her beloved parents Benjamin Elijah Morgan of Kelly, Kentucky and Mollie Lyons Morgan of Brantley County, one brother Adrian Raymond Morgan of Waycross, and two half-brothers Benjamin Earl Morgan of Perry, Georgia and Doys Hand of Waycross. She is survived by one son Jason Michael Canon of Virginia, one daughter-in-law Teresa Canon of Virginia, and one grandson Benjamin Canon of Virginia, a granddaughter Stacey Canon Keyton of Virginia, a granddaughter Sherri Canon Renkert of California; three great grandchildren several nieces including Wanda Hand Altman of Waycross, Janice Morgan Ruehlen of Blackshear, Sandra Morgan Smart of Waycross, Tonya Morgan of Marshallville, Vicky Morgan Thompson of Texas; a cousin Amos Morgan of Portland, Oregon; nephews including Billy Morgan of Waycross, Benny Morgan of Atlanta, Ray Morgan of Waycross, and numerous Lyons relatives of Brantley County.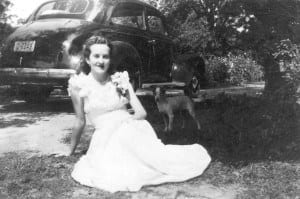 In lieu of flowers the family asks that donations be made to the Okefenokee Humane Society in the name of Barbara Morgan.